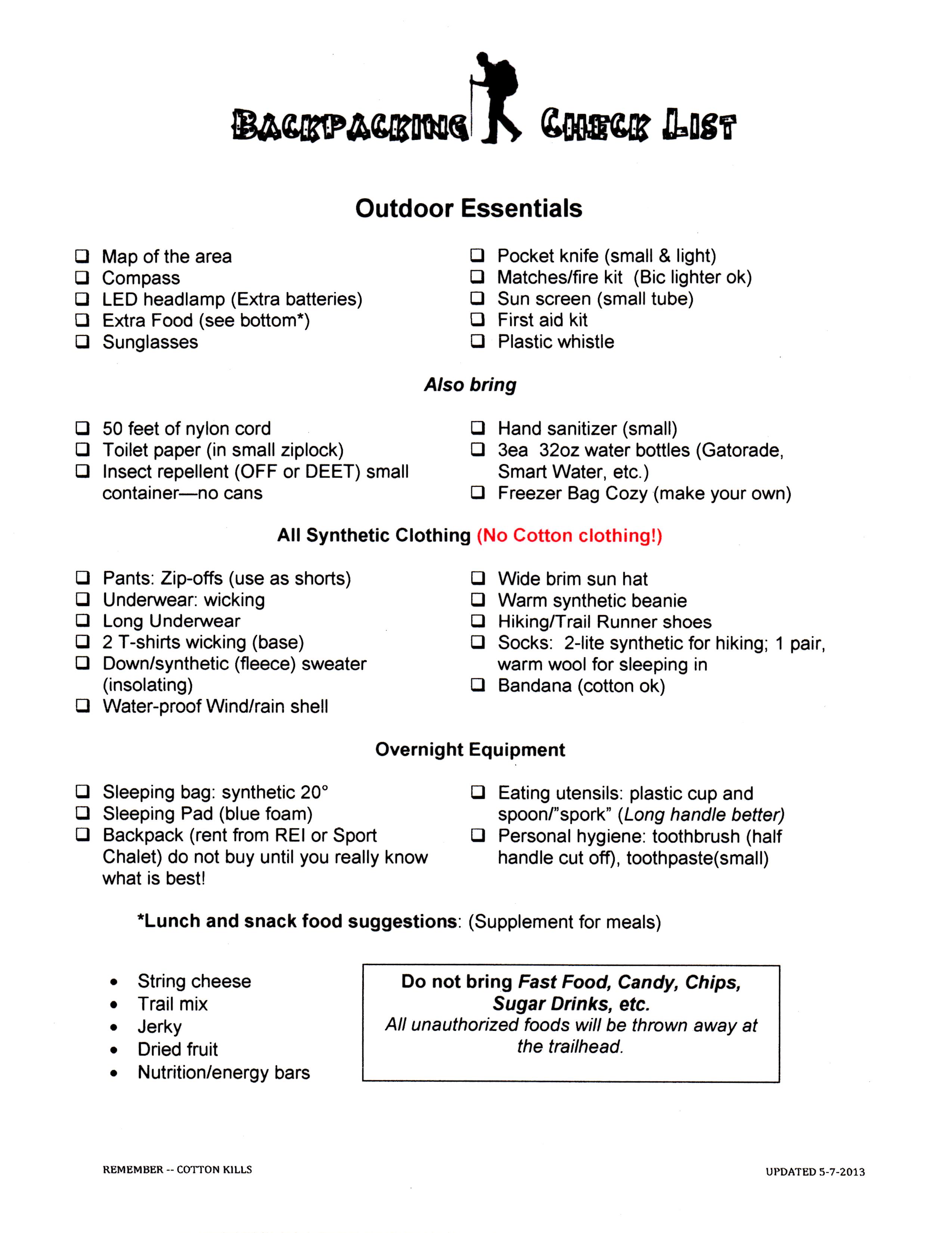 You are days away from your backpack trip, and you feel stressed!
You want to bring the right gear but you don't want to haul anything unnecessary. Most of all, you don't want to forget that one important piece of gear that will make or break your trip.
You want to be safe…
Click the Checklist on the left, print it and use it.
This is a guide I use for the Scouts. It covers all the outdoor essentials plus more.Don't wait until the last minute to pack because you will end up packing more than you need.
…and for techie geeks like me, you can choose to keep your gear list online at www.geargrams.com.
To see my personal, Summer list click here>>